My Dance Cover Band, who is available for Wedding Band Booking in and around Atlanta Georgia is Selling some PA GEAR: The band has a Behringer 2442A 24 channel mixer (16XLR Monos) + 4 stereo It has been used a couple times per month for 4 years providing entertainment during weekend weddings and company parties with my atlanta cover band (I still have original receipt), but has been in a custom-built flight case (Available as well for $20) and well taken care of when not in use. All channels work as expected.. All 4 Aux Sends work perfectly. All pots, faders, and busses perform as new. It includes the original, heavy duty external power supply that is also in very good condition and has been safely housed in an SKB Rack since this behringer 2442a mixer was purchased new 4 years ago for $600.

I am asking $350 or BO, or I will trade for a rack mountable mixer, a powered mixer, wireless monitoring system, quality rack mount amp cases, or a good quality 2u Power Amp. (other items considered)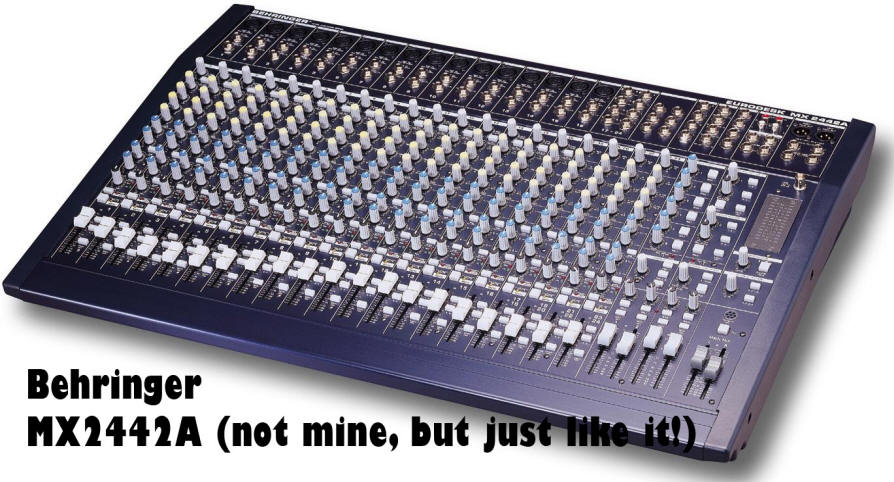 My professional Dance Cover Band also has some other gear for sale, but I have no pics. I have brandX kick drum&instrument mics to get rid of. (cash or trade) I have a zildjian z cymbal (20 inch ride) thats been lying around my room for about 5 years, that I wouldn't mind getting rid of. I am also thinking about getting rid of my tascam us428 audio interface. (good condition) Make an offer better than $150 and its yours. Oh and check out the band's myspace.