This is where you'll find the 7 year history of seven 7, rhythm eclipse and cornerstone. Over the last 7 years, we've had 20+ band mates, 3 managers, and 4 sound crew members and we've played over 500 shows in dozens of cities around the southeast. Although the configuration has evolved, our commitment to providing a quality band has only deepened over the years... Seven 7 will put on an excellent show of cover dance music especially catered to your crowd. Here is our player history.. John Kirsch, Little Mike, Huggy Bear (Mike Williams), Louie, Tara, Dennis Lindsay, Beth Sheba, Zosia, Rick, Mary Jane, Shawna, Mary Anne, Amy Prichett, Tim, TC Wilson, Aaron Bryant, Amy Chambers, Michael Nelson, Chris Turner, Speedy, Wayne Dubose.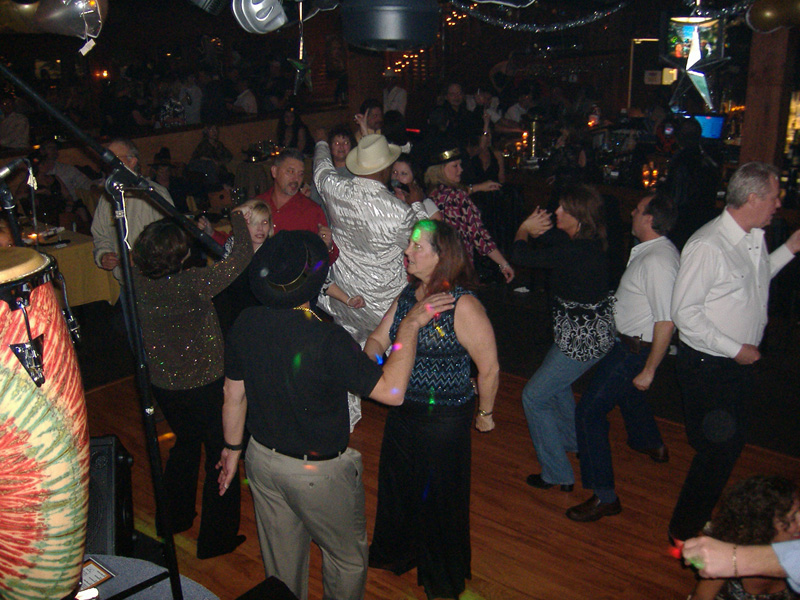 January 1, 2008 Huggy Bear on the dance floor (not exactly incognito). See more pics from 07-08 New Years Eve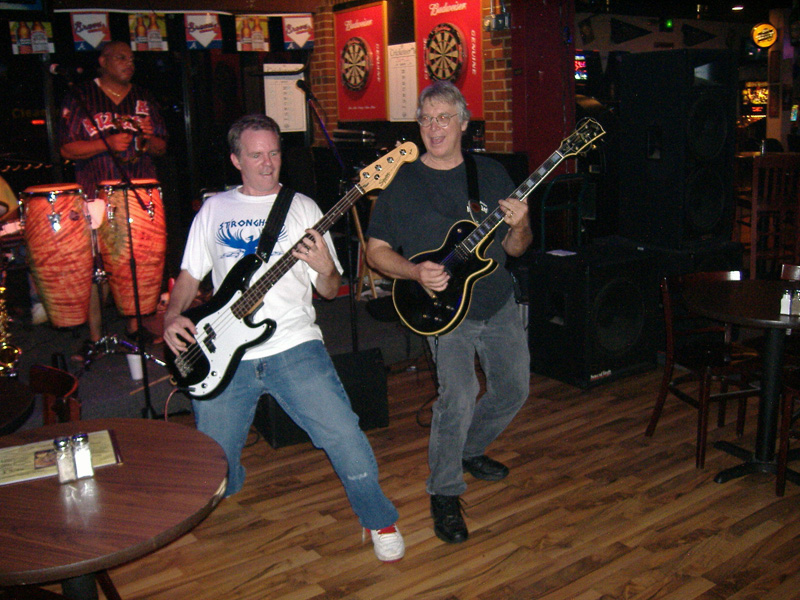 July 4, 2008 at Sportstime.. The audience wasn't coming to the band, so Chris B. and Special K went to them! Check out all 250 of those images.